Certification and Calibration
Our calibration service deals with many manufacturers and products, so if you have a question on calibration, feel free to ask us. We offer free estimates and quotes for our calibration and repair services.
Key Benefits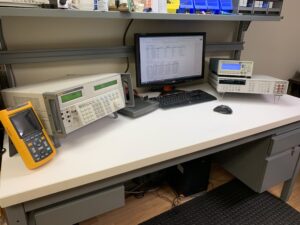 N.I.S.T. traceable means your calibrated instruments are not only precise, but they are also accurate according to the standards.
Fast calibration turnaround means that you don't have to wait to get back the instrument that you use every day.
Competitive pricing means not only do you get the outstanding Valley Instrument Service you know so well, but you also get the quality and pricing you have come to expect.
Equipment
Multimeters, mA Sources, mV Sources, Frequency Sources, Clamp Meters, Thermocouple Indicators, RTD Sources, Oscilloscopes, Volt Meters, Amp Meters, Analog and Digital Gauges, Power Supplies.
We are a certified RKI Instruments repair facility.
Manufacturers
3D Gauges, AEMC, Altek, Ametek, Amprobe, B & K, Digital and Analog Gauges, Extech, Fluke, Crystal Engineering, Jofra, Martel, PIE, RAE Systems, RKI Instruments, Simpson, Transmation, Triplett.
Repair
We repair Fluke, Simpson, Eagle timers, temperature controllers, and other process equipment. If you would like to find out if we can help you, call us or leave us a message on our feedback page. We have been working since 1971 to provide you with the best service possible, and our repair department is no exception. If the problem can be fixed, you will get an honest answer and a speedy delivery!